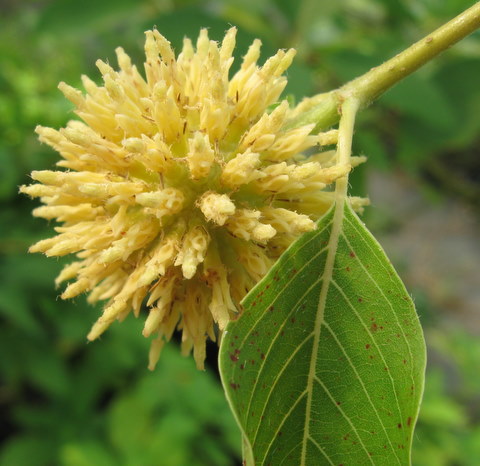 A new plant product is growing in popularity across the United States and the world. Known as Kratom, this currently legal plant based product provides effects similar to opiates. But is this plant safe to use or should you steer clear to avoid any unknown side effects? The answer is really up to you. While Kratom does have mind altering effects, it's benefits may outweigh the risks. One potential treatment Kratom could be effective for is treating those in withdrawal from opiate or opioid medications. Because it minds to the same receptors in your brain, it can completely eliminate or reduce the withdrawal symptoms associated with long-term opiate use.
Kratom is a plant based product that is derived from the tropical tree Mitragyna speciosa. Although kratom has been outlawed in Australia, Thailand and several other countries, Kratom is still legal in the United States. That said, individual states have their own sale and possession policies regarding Kratom, and the Food and Drug Administration (FDA) as well as Drug Enforcement Agency (DEA) are still keeping an eye on the pain reliever.
Recent Import Ban
The FDA issued an import ban on new kratom coming into the country. This ban has been largely ineffectual, however, since massive quantities of kratom continue to enter the United States and be sold online.
Kratom sidesteps the FDA's import ban by being marketed as a dietary supplement. This is an effective strategy since the FDA stopped regulating dietary supplements in the 1990s due to concerns about jurisdictional overreach and the sheer number of over-the-counter products.

Lingering Questions About Kratom
Long story short, in spite of the FDA's import ban on kratom, the drug continues to flourish online. Still, scientists and regulators worry about the provenance and purity of the kratom that makes its way to the U.S. market. Getting the right dosage and avoiding contaminants is still a concern among some kratom suppliers.
It should also be said that, although kratom has medically validated pain-relieving potential, the possibility of side effects is still very much present. Especially when we're talking about unknown suppliers, questionable purity and off-label use.
Kratom as a drug works on the same mu-opioid receptors as opiates like morphine. That said, Kratom hasn't been studied well enough in clinical settings to know its true effects yet. Much more time and research is needed.
Silver Lining for Kratom Hobbyists
Fortunately for those legally purchasing Kratom online in the United States, Kratom is currently being investigated by researchers in order to determine the drug's pharmaceutical effects and possible medical potential. With documented and verifiable cases of people using Kratom for pain relief, opioid withdrawal, and other medicinal reasons, it is important that governments and regulators explore all the potential benefits of this plant before outright banning it.
At this time, Kratom is still available in U.S. smoke shops and online storefronts. You can buy kratom online available at places like Phytoextractum, Kratom Underground, and Speciosa Specialists.